Prisons are on my mind these days, both the literal prisons where law enforcement confines people, and the metaphorical prisons which make us feel that we are trapped outside of the life we wish to live.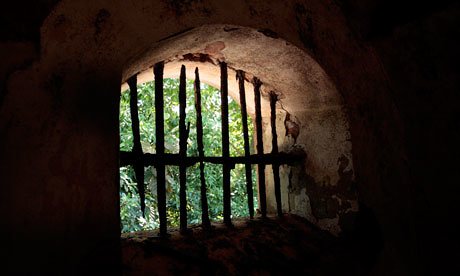 (Photograph: Martin Argles for the Guardian)
A young member of my extended family is currently awaiting prison sentencing – he is possibly looking at 25 years to life. The truth is he was born in a sort of prison – a crack house, to be exact – and was not given the care, education or even basic nutrition to develop his mind in a way that would lead him anywhere but to a life of crime and incarceration. At this point, the best we can hope for him is a correctional facility that will at least provide safety, access to education and decent food. His story is a devastating one.
I, on the other hand, was born free. Sure, I have a few complaints about my childhood, but the reality is that I was given tools to develop my mind and create a life of my choosing. Did I always see it that way, though? Or did I allow myself to feel limited by prisons of my own making?
There were definitely periods of my life when I lived as if I was in a sort of prison. Like when I held onto the desk job way past it bringing me any fulfillment, or when I stayed in a romantic relationship that was harmful to my spirit.
What situations are currently confining your spirit? Can you break free of them?
How can you more fully live and appreciate the freedom that you have?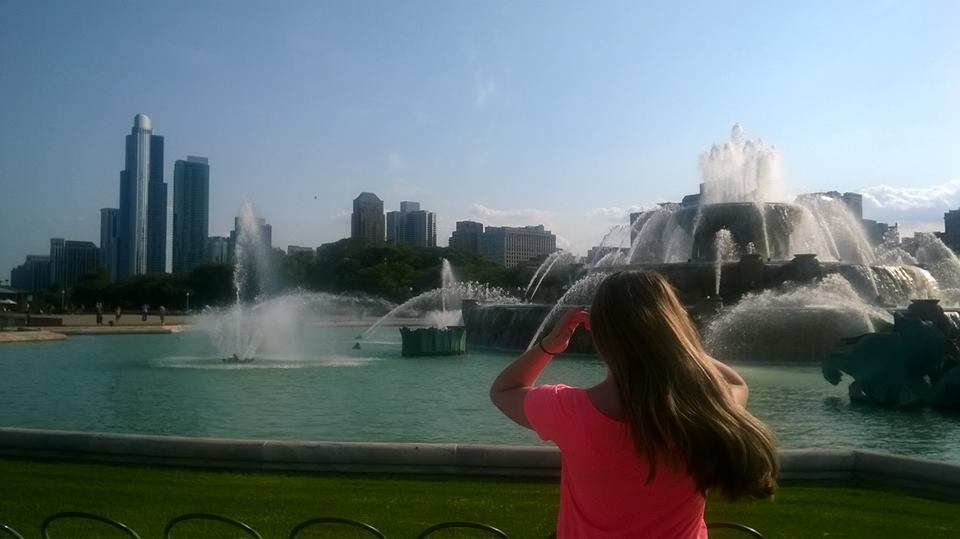 Overall though, I think I used my freedom to create a meaningful life and positively impact some of the people around me.
I could have done better and the great news is that I can still do better!
After all, I am still mostly free – with a few exceptions, like the health issue that prevents me from air travel. But I'm mostly free and while it's common for health issues to create some limitations as we age, it is even more common for debilitating mindsets to confine us throughout our lives.
What limiting mindset have you placed around your life?
Some common self-created prisons I see around me are: deep-seated beliefs that we lack the ability to accomplish what we hope, anxieties that paralyze and lead to inaction, and resentments that cloud our judgment and make us feel that change is not worth the effort.
The Washington Post recently published an article with fascinating interviews of people who were released from long prison sentences one year ago after being granted clemency by President Obama. I highly recommend reading the article, because it reveals an array of attitudes and approaches to new found freedom that can get you thinking about your own life, your own freedom and how you do or don't appreciate it.
Go ahead, click on the article!
For example, one of the interviewees, Alex William Jackson, who was sentenced in 1999, said:
"It's natural to be angry. But when I went to prison and had time to sit down and really reflect and internalize the principles of religion, it had a transforming effect on my life. I didn't take lightly the blessing and gift that the president gave me in commuting my sentence. I came home and I was immediately able to do the things I envisioned doing when I was incarcerated — being there for my mother, being able to establish myself in the community."
So the question is: What blessings are YOU taking lightly?  What are you envisioning for the next stage of your life?
Another interviewee, Norman Brown, sentenced in 1993, said:
"In April, I was able to go to the arboretum. It was magnificent. We went to the cherry blossoms…When I was incarcerated I would see movies and read different books, and I would say, I want to try that. Walking on the beach, the walking through the parks. The eating out around a pond…Being right up on a flower and smelling it and breaking it off and maybe giving it to your woman. These things, when I get a chance to do them, I'm going to do them."
How are you making the most of the freedoms you have been granted in life?
I am so fortunate, because I am not writing this from a jail cell or hospital bed, and my health is pretty good right now. Today I am going to use this freedom to swim, write this essay, help my daughter with something, and do some research for a project I'm working on.
You're free!
What are you doing with this freedom you have right now?