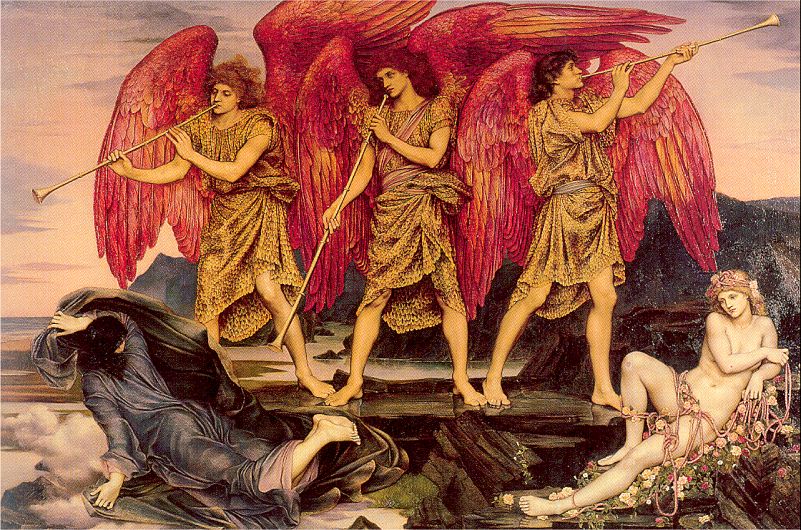 Right now, we are the woman draped in roses in this painting. The trumpets are sounding for the dawn of the new year. 2017 crawls away. Soon, we will have no choice but to get up, get moving and create 2018.
But first, we rest in the liminal space of what was and what will be.
Perhaps my reflections from this liminal space will bring to mind gifts you received in the passing year…
In 2017, I joined the team of spiritual directors at Loyola Spirituality Center in St Paul, MN and listened to the spiritual journeys of people ranging in age from 18 to 67, from atheists to Christian clergy.
It's hard to articulate just how much I love this work I do, how much I love each person who comes to my office or home to share glimpses of their heart.
While the outside world of 2017 was ugly on many levels, my work as a spiritual director keeps me tapped into the beauty of the human heart. In one way or another, each seeker reveals to me their earnest desire to be more…  (genuine, balanced, whole, loving, mindful, thoughtful, open-hearted, joyful, close to the Divine, aligned with their true gifts and purpose and so on.)
It is this ache to embody the fullness of who we really are that is so beautiful, and I get to witness it daily.
Also in 2017, I spent months assisting a friend through her dying process. I walked her through her fears, held her during her final night and the next day I offered a blessing during her bedside service. I stayed there in her house with her loved ones all through the next day too, and when I finally emerged out into the public – a grocery store, to be exact  – I was nearly knocked over with love for the first stranger I saw. It was weird, because at first I pictured this stranger dead, and then I saw his light shining within and all around him
and then my heart felt "we are exactly the same" – this man of a different age, race, gender and size than me – we all have these bodies that we carry around and we are all the same light.
I guess spending so much time in that veil between the physical and spiritual realm gave me a glimpse of this reality in a visceral, visible way. That is the greatest gift I received in 2017, and I credit the expansively loving nature of my beautiful friend who died.
In sum, 2017 cracked open my heart and more fully connected me to the hearts of others. That was not my goal or new year's resolution, it is just what happened. Less poetic things happened too – financially, physically, etc – but my expanded heart and the gift of a vocation that makes it beat louder and stronger all the time keeps everything else in perspective.
What gift of awareness did 2017 bring you?
Happy New Year, Everyone and
may 2018 bring you closer to embodying the fullness of who you really are!
Are you interested in trying a spiritual direction session?
Email me at carolyn@loyolaspiritualitycenter.org